Update August 1st, 2010 2:42pm CEST: The update arrived. Try to check for updates. If you use a rooted/custom, do not update!
---
Yes, after days and weeks of speculation, it seems
HTC has finally committed
to an Android update for the HTC Desire mobile phone. I have been using a leaked Android 2.2 with Sense for my Desire for a few weeks now. Not much has changed over Android 2.1.
The press release has some words about new features. I'll explain some of them in this post and show you with the leaked ROM how they look and what they do.
HD Video (720p) recording
Quality is great. You get 24 fps, which is enough. Check out this example video.


App Sharing (Widget)
Nothing brand know (Barcode Scanner can do this as well).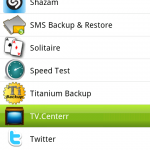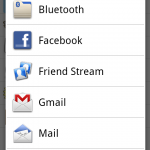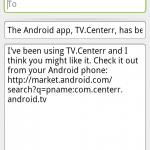 Multi Language Keyboard
Very nice for people that write or type texts/emails/sms in different languages. In the lower left corner you can switch between languages, with a simple click.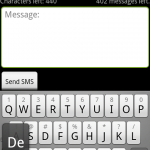 iTunes Sync
I could not try this. The leaked ROM seems to miss that. Was never really an issue for me anyway. Question just is, how long will Apple allow this? They don't like it, if other manufacturer tap into their ecosystem.
FM Radio UI Updated
Just a minor update. But the user interface has changed a little bit.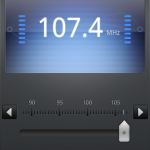 Move Apps to SD Card
Something a lot of people are looking forward. If an app developer allows it, apps can now be installed or moved to the SD card. This should spare you some space on the internal memory and allow you to install more apps. But there are currently very few apps allowing this.

Additional Widgets
HTC has added a few new widgets for changing settings. Namely WiFi, Mobile network, Hotspot and so on.
So if you want Android 2.2 on your Desire, head to
Settings -> About phone -> System software updates
If you own a branded device (most likely you bought it from Swisscom, Orange, Vodafone, Sunrise, …) you need a few more weeks of patience. Or you use a Goldcard to unlock your device.
Pre-Rooted updates will be available very soon. I'll update if any news are out or a direct download link is available. Should not take too long 😉