For over 15 months I am using BackBlaze as an online backup system. Once installed and configured, it automatically backs up all my data in the background. No matter how many files or how large your backup is, everything is safe. BackBlaze currently backs up 38 GB of data in 634'244 files for me.

Now you might wonder how much BackBlaze costs. All with unlimited space and file storage. It is just $5/month. This price is insanely low.
The system works for Windows and Mac OS X computers. It is very easy to set up and use. Why not give it a quick try? It's free and if you like it, you already have started your backup strategy!
A feature list:
Online Backup
Web Download Restore
Unlimited Storage
DVD or USB Drive Restore
Backup External Drives
FSCAN Performance
Automatically Finds Files
Versioning
Finer Control Options
Activity Reports
Military-Grade Encryption
11 Language Interface
Idle-Time Backup
Custom Network Throttle
Scheduled Backup
Just $5/Month
Screenshots
Settings panel, allows you to set the backup speed, external devices and so on.

Schedule backup or continuously back up your data.

Exclude folder you do not want secured.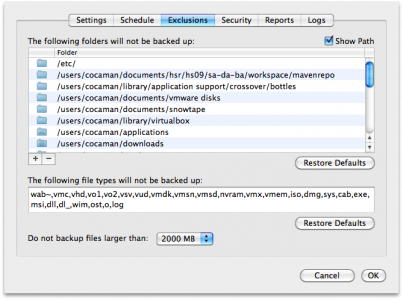 Encrypt your files. Set a password and your files are stored with high encryption.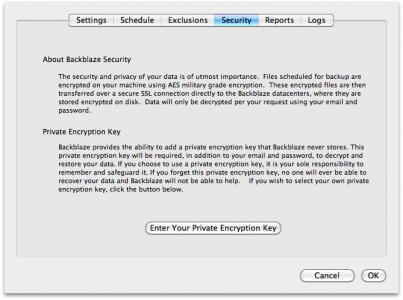 Detailed view of what files you have stored.

Online Restore View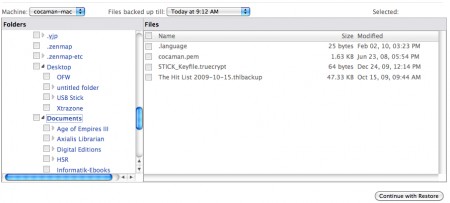 Online Restore Options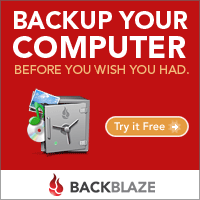 Give Backblaze a try. It's is free and your first step to a satisfying online backup system.