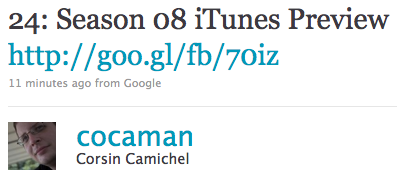 People asked me, how it comes that my blog feed is published as goo.gl shortened URL in Twitter. The solution is rather simple. All you need to do is have your feed being publicized by Feedburner and active the following settings:
"Publicized" -> "Socialize" and add your Twitter account. Thanks to OAuth, Google does not need to know your password.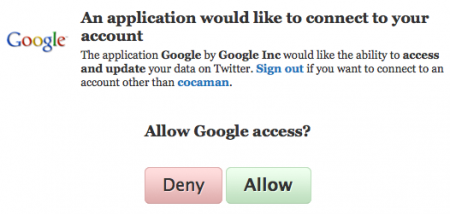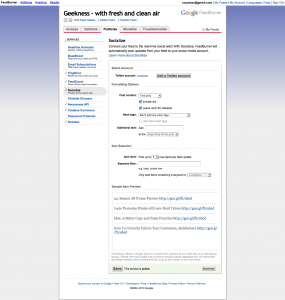 The settings allows you to set different options. For example, you can add a hashtag for each of your posts and could easily track your hashtag among all of Twitter. But the real benefit of this is, that the post URLs have some special Google Analytics parameters added. This allows you to track clicks from your tweets inside Google Analytics. Simply browse to "Traffic Sources" -> "All Traffic Sources" and under "Source / Media" you see all "feedburner / twitter" clicks.

Pretty cool, eh? 😉