Have a Twitter account? Have a Facebook account? Have a FriendFeed account? Have a xyz account?
Do you stream all that information to each other? Is your Stream of tweets on Facebook and FriendFeed? And are your FriendFeed updates on Facebook? And are many of your friends following you on FriendFeed, Twitter and Facebook? Well, they might not be for long anymore. And I especially do not need your @replies and retweets!
All those tweets, updates, shares and stuff are getting on my nerves. Wanna see what I mean?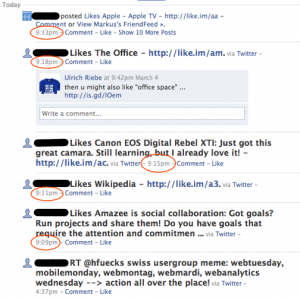 BUT at least for the Twitter-In-Facebook there is a great solution.
Meet "Selective Twitter Status".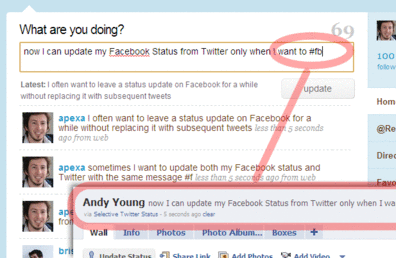 End a tweet with #fb when you want it to update your Facebook status – simple.

Avoid confusing your Facebook friends
Don't swamp your profile with too many updates
Leave certain updates on Facebook for longer
So please, Dr. H., Mr. T. from K., Mr. B. from H., install the application. We demand some quiet time!