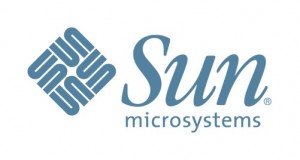 Sun Microsystems invites to their new event about Web 2.0 and Open Source in Startups. Today they have sent out the agenda for next Thursday, June 19th and it looks pretty interesting:
What does Web 2.0 mean to Sun and why do we care?
Manuel Jaffrin, EMEA Business Development Manager
Web 2.0/Internet Industry Practice
Sun Microsystems, Inc.
Sun and Open Source
Gilles Gravier, Chief Open Source Ambassador EMEA
Sun Microsystems, Inc.
MySQL Enterprise – Open Source Software mit umfassenden Service-Leistungen für aufstrebende Unternehmen
Brad Wilkinson, Senior Sales Executive
MySQL GmbH – Sun Microsystems, Inc.
Amazee AG – Ein Kundenbeispiel
Wie Open Source Technologien Social Collaboration unterstützen
Markus Tressl, Head Technology
Amazee AG
Spezifisches Startup-Angebot von Sun Microsystems
Patrick Liechti, Business Development Manager Redshift
Sun Microsystems (Schweiz) AG
If you have any questions for any of the presenters, let me know and I will do my best to get you an answer. And expect a post about it here with photos and videos if possible
If you want to be informed about technology focused events in Switzerland I suggest you to subscribe to my Tech-Events RSS Feed or visit the Tech-Events page regularly. You can also report other events which I will add to that list.