Again I am having the chance and honor to be one of the first (if not the first) Swiss blog and citizen to try out a new Online TV service. This time it is Livestation (Wikipedia).
Livestation delivers a range of live radio and television channels to your computer over a broadband network.

There is no need to install a tuner, aerial, or any additional hardware. Livestation works anywhere with a basic broadband network connection. Simply download the free Livestation player to watch television wherever you are, whenever you want.

You can watch television on your desktop, or on your laptop, at home, at work, on the move, or in a hotel room, provided you have a broadband Internet connection or wireless access.
Livestation was developed by Skinkers, a London based and privately funded company.
Livestation is based on advanced peer-to-peer technology, originally developed by Microsoft Research. Skinkers acquired the full intellectual property for the technology through a pioneering technology for equity agreement, where Microsoft acquired a minority equity stake in Skinkers.
And because it is Microsoft Technology there is currently a Windows client only. The software is only about 3.4 MB big and uses around 70 MB of RAM while running. This is equal to what my current favorite Zattoo uses.
Here are some screenshots that show Livestation and Zattoo side by side.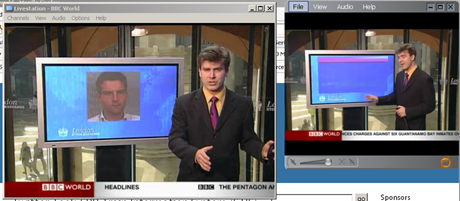 Picture 1: The Livestation feed is a few seconds later than Zattoo.

Picture 2: Direct comparison of the quality. Livestation left, Zattoo right.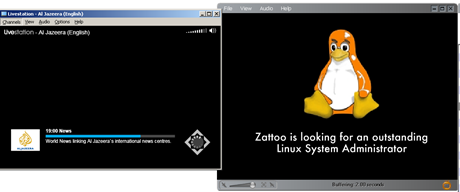 Picture 3: Switching channels, Zattoo shows advertisements. Livestation is caching and displays a program guide.


Picture 4: The known Zattoo artifacts.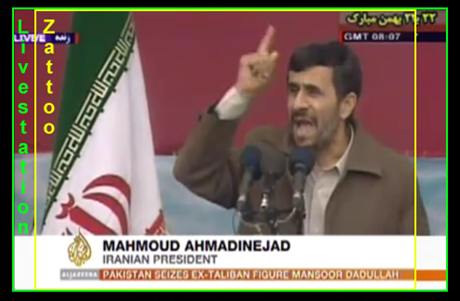 Picture 6: Zattoo display size in yellow, Livestation in green.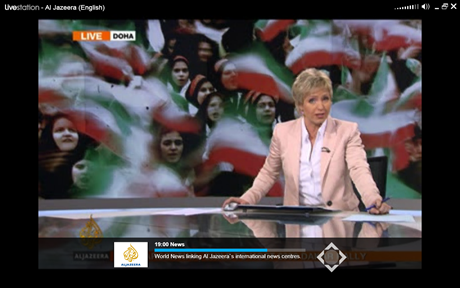 Picture 7: Fullscreen view in Livestation.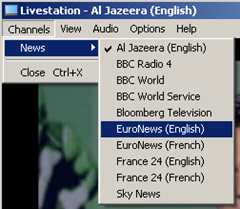 Picture 8: Current channel selection for Swiss users.
The Good about Livestation …
the video is in widescreen
the quality is slightly better
no artifacts discovered so far
it has a nice zoom function
it has radio (BBC Radio 4 & BBC World Service at the moment)
a useful electronic program guide. You can even browse channels and change to them.
The Bad about Livestation …
far less channels than Zattoo has right now. But this will hopefully change over time.
Windows system only for now
no real invite system :-). Sorry, you are out of luck this time.
you are only allowed to install the software on 5 computers with the same user
even after closing the application it keeps running and consuming bandwidth.
no changing between languages. They offer a channel for each language though.
After a short while I think I will like Livestation as soon as they offer more channels and fix some things. Their interface is also more like my taste than is the Zattoo one. And the EPG is awesome :-).
Conclusion
Due to the bigger variety of channels Zattoo wins round I. But be assured I will keep an eye on Livestation and can not wait for round II.
Zattoo 1 : 0 Livestation